Parker Tube Float #parkertubefloat River Float in Parker
The 43rd Annual Parker Tube Float is Saturday, August 1, 2020 from 8 A.M to 4 P.M.  Start Parker Tube Float at Buckskin Mountain State Park and float to La Paz County Park.
On-line registration is open now.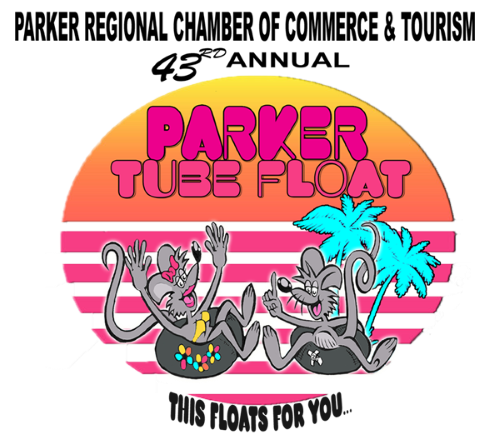 Would you like to help us out?  We are looking for volunteers for this year's Parker Tube Float.  There are many different ways you can help with the Parker Tube Float, assist boats, trash clean-up, registration, float coaching, etc.  There will be a volunteer appreciation dinner scheduled a week after the Parker Float.
Thank you to the Parker community for their support and volunteerism.  The Parker Tube Float would not be possible without the communities' efforts and support.
Please visit the link below to register and if you would like to volunteer and/or take advantage of sponsorship opportunities...